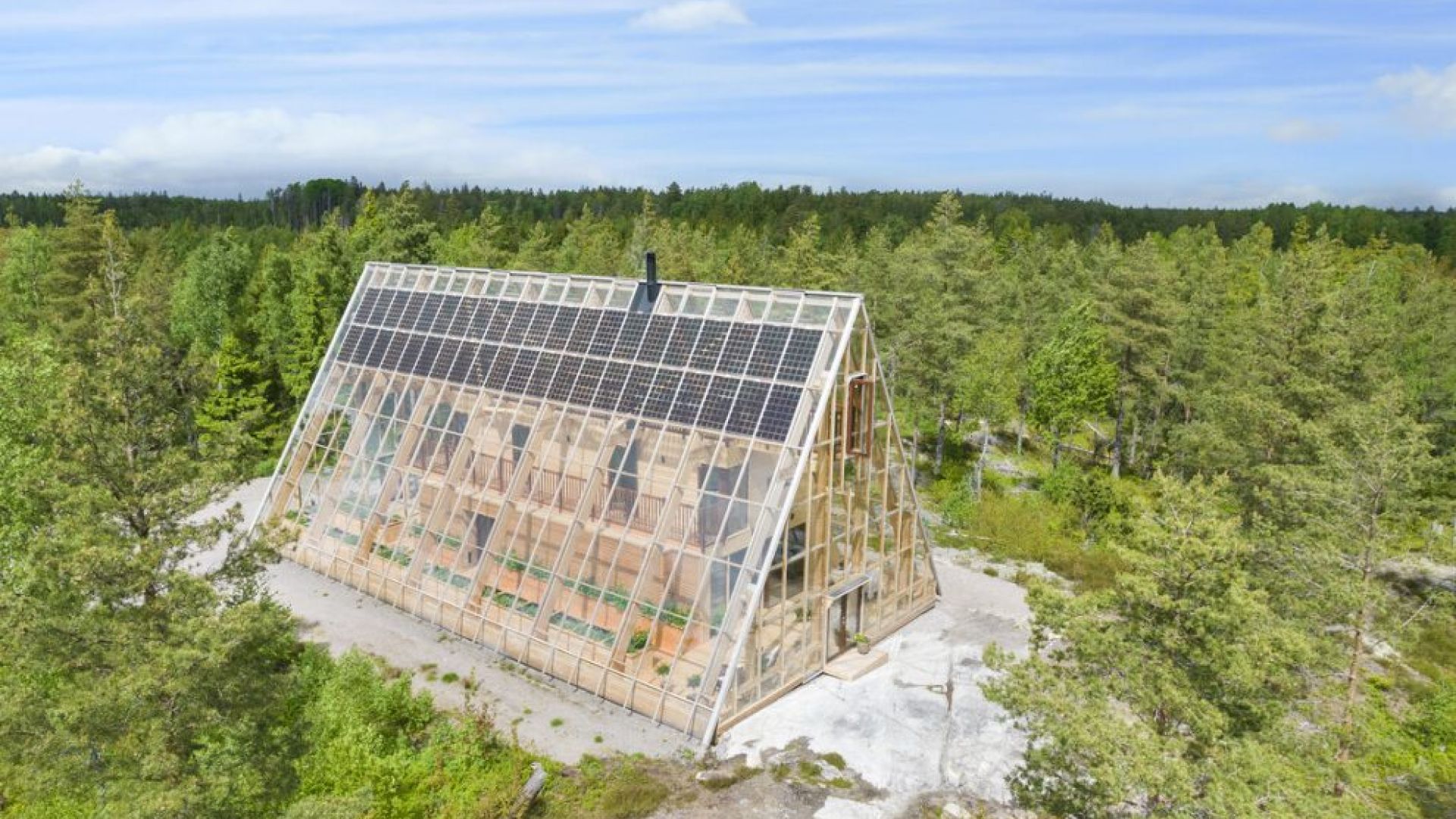 A greenhouse dream in Sweden
A diamond in the industry of sustainable homes is ready for purchase in Vänersborg, Sweden. The greenhouse home is situated in the picturesque forest surrounding Lake Vänern, a beautiful sandy beach at Sikhall, a popular swimming spot with its own restaurant and campsite.
Designed by Naturvillan, a Swedish company that specializes in building sustainable homes, the brand new property is worth $770K and has two bedrooms and one-and-a-half baths in a 1,335 square feet beautiful space.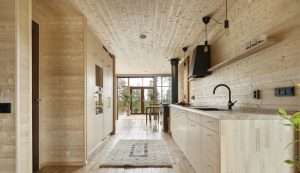 According to www.dwell.com, the agent says that "this climate-smart villa with its own system for heating, electricity, water, and nutrient recycling is completely off-grid. Live in one of the world's most sustainable and environmentally friendly houses. Here you can enjoy a longer summer with homegrown plants, including fruits and flowers. The natural villa blends into its scenic surroundings, which include a marina and promenade along Lake Vänern."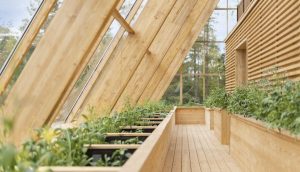 "Naturvillan's design language was based on following the tapered, pointed triangle-like tops of the conifers," reads the listing. "The form gives, up close, a strong visual architecture with a very stable base directly on the mountain. The house blends in among the treetops and harmonizes with the landscape."
It is described that the house is located in Western Sweden, and it is easily accessible from several major Scandinavian cities, since Oslo is three hours away by car, and Gothenburg is only an hour and a half away.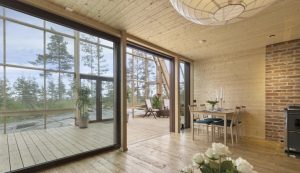 As far as the philosophy behind its construction, the property is built to operate completely off-grid and relies primarily on solar cells for energy. It also creates a cozy interior climate all year round, and its sturdy structure can stand up to rain, snow, and wind.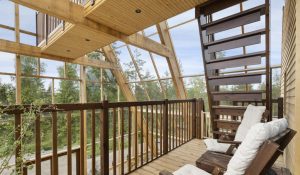 The living room is at once cozy and full of natural lightand residents can leave the floor-to-ceiling glass doors open year round, while the custom wood kitchen is the perfect place to whip up meals using fresh vegetables and herbs from the garden, using the cycle system and producing fruits and vegetables during an extended growing season.
In the master bathroom, the light wood used throughout the house is contrasted with dark tile and stone and in the greenhouse, there are also "spaces that are suitable for various occasions and activities such as a coffee break in the sun, table tennis by the entrance, or evening snuggles on the balcony" states the listing.
Photos by Marcus Eliasson
architecture, diamond, future, future home, Greenhouse, house, houses, lake, sustainable, Sweden